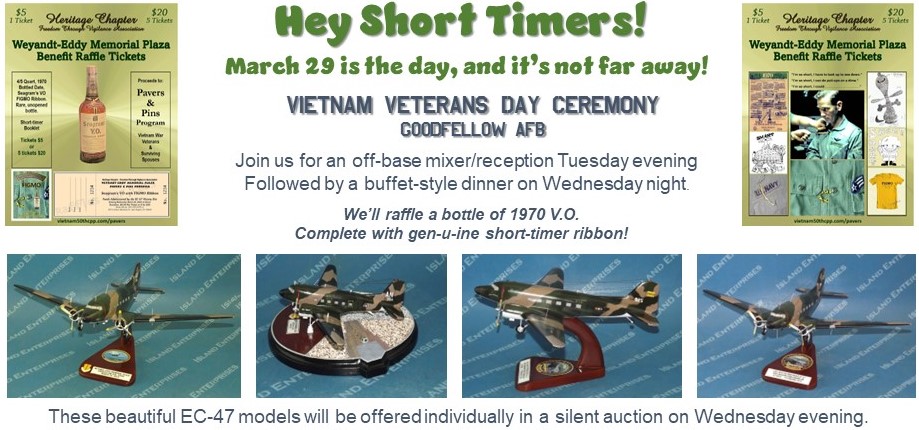 Click to read or download the silent auction rules.
Click HERE for a full schedule of off-base activities.
Don't know what a Short Timer is? Click anywhere on the images above for the story.
♦ ♦ ♦ ♦ ♦
The end of U.S. combat operations in Southeast Asia brought about many changes in the American military and in the country at large, not least of which was the abolishment of the draft. Here's a poster illustrating some of the media coverage at the time, and a look back 50 years later.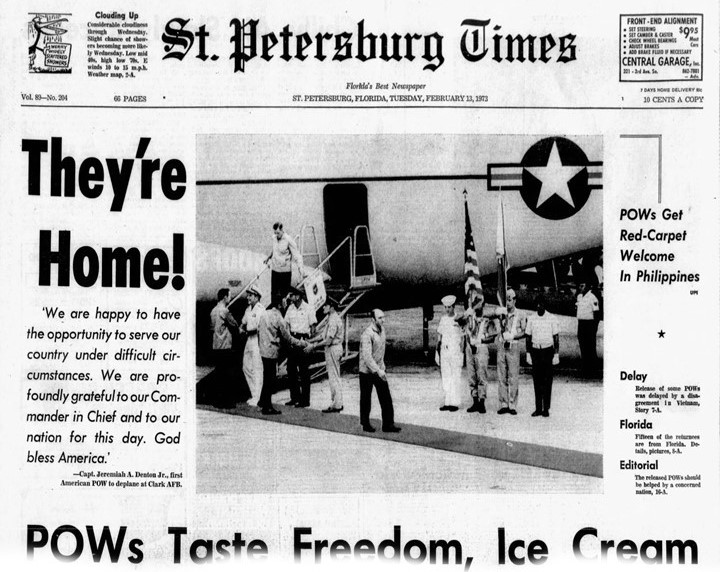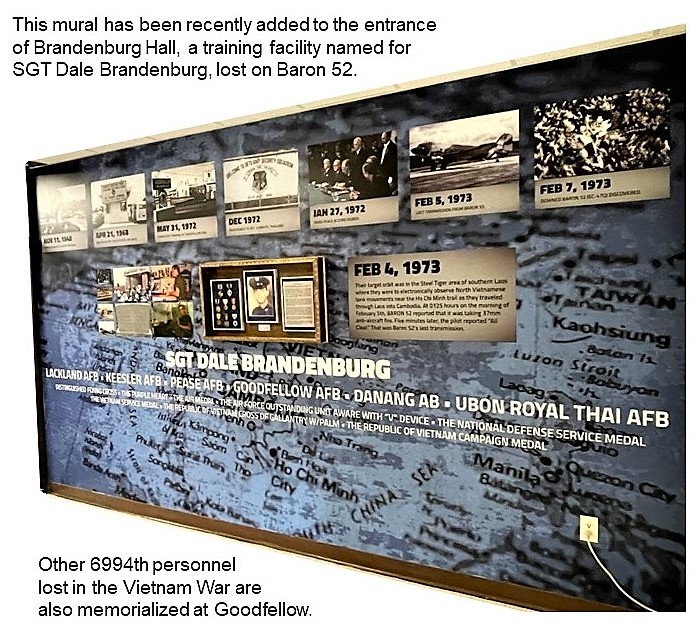 Click the mural graphic above for the building dedication press coverage.
Click HERE to view other dedicated buildings:
Cressman Dining Hall (Pete Cressman, Baron 52)
Melton Hall dormitory (Todd Melton, Baron 52)
Leftwich Hall dormitory (Ray Leftwich, Tide 86)
Ryon Hall dormitory (John Ryon, Baron 56)
Sebers Hall facility (Fred Sebers, KIA in terrorist attack)
All thirty-six EC-47 crewmen who lost their lives are commemorated in
the Weyandt-Eddy Memorial Plaza.
◊ ◊ ◊ ◊
Another 50th anniversary we're looking into is the
last USAF EC-47 mission from Vietnam. We think it was flown
by the 362nd TEWS/Det. 2, 6994th,
on or about 17 February 1973.
If you can confirm that, let us know!