50th Anniversary
The Shootdown of Cap 53
22 April 1970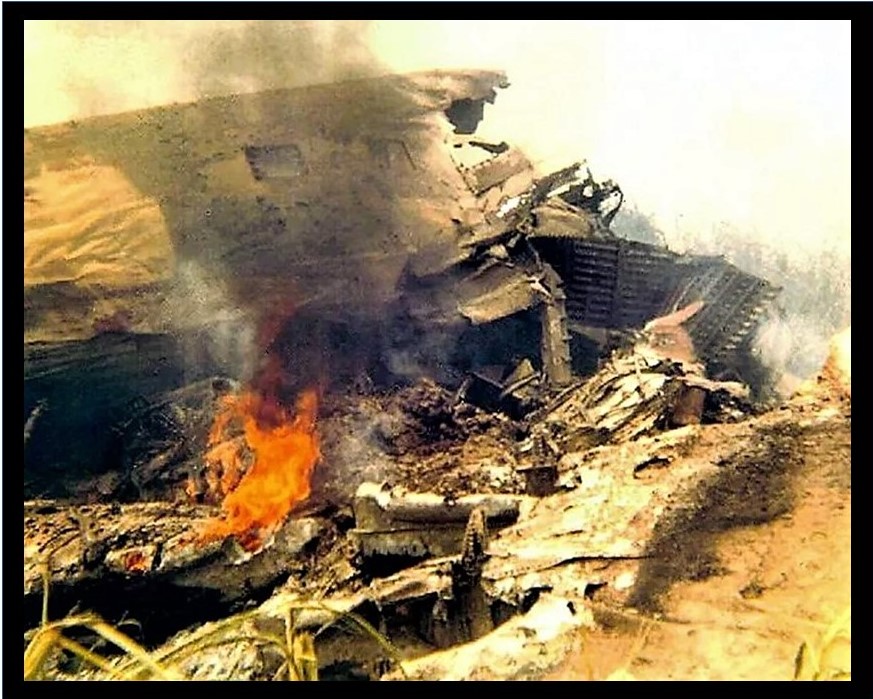 Above photo by: Larry J. Allen, Arco Rifle Platoon with B Troop 2/17th Cav 101st ABN.
On 22 April 1970, Cap 53, a Pleiki-based EC-47 of the 362nd TEWS was hit by AAA fire over Laos. The cockpit crew managed to nurse the crippled aircraft back across "the fence" before crash landing at the abandoned Ben Het special forces camp. Fortunately, helicopters of the 101st Airborne were in the area. The "Screaming Eagles" heard Cap 53's Mayday calls and flew to assist.
Killed in Action
1st Lt. George Wall, co-pilot
SSgt Mike Connor, ARDF operator

The rest of the crew survived. Click HERE for a first-hand account of the shootdown by backender Danny Russell.
♦ ♦ ♦
Veterans Honored at San Angleo Rodeo
EC-47 History Site co-manager Tom Nurre, who heads up our Vietnam War Commemorative Partner Program (CPP) branch, teamed with our website provider, Jody Gentry, to purchase a block of tickets to Military Appreciation Night sponsored by the San Angelo Rodeo Association. These complimentary tickets were offered to Vietnam veterans and family members who had registered for previously scheduled Vietnam War Commemoration events that were canceled due to the Covid-19 pandemic. Click HERE for a complete rundown of the event and some nice pix of the action.
♦ ♦ ♦
The EC-47 Memorial Plaza
The EC-47 Memorial Plaza dedication remains on indefinite hold. Once Goodfellow AFB returns to "normal" operations, we'll restart the process. Meanwhile, pavers can still be ordered. Click HERE for complete details on the plaza and for on-line paver order forms.
Updated 30 April 2021