Our San Angelo HQ staff, teaming with the Heritage Chapter, Freedom Through Vigilance Association, and Smith-Bryant American Legion Post 572, continues the EC-47 History Site's veterans outreach mission as part of the Vietnam War Commemorative Partner Program. This Memorial Day, the team caravanned around the city to present In Memory Of yard signs and Gold or Blue Star lapel pins and certificates to the families of six deceased veterans.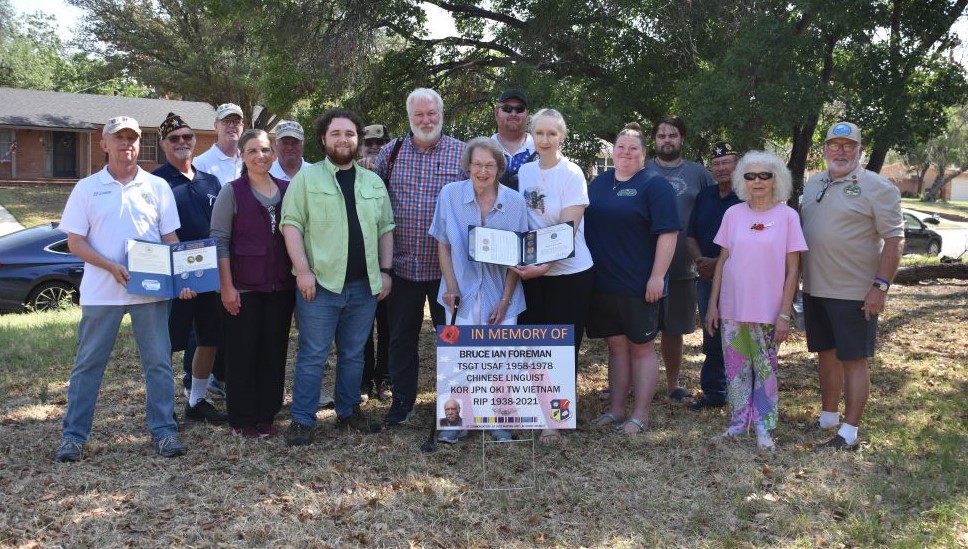 Memorial Day, 2022. The Commemorative Partners Team gathers with the family of TSgt (Ret.) Bruce Foreman behind the In Memory Of yard sign. (L to R: JJ Graham, Carl Frentz, Marc Kirner, Julie Foreman, Larry Miller, Ethan Foreman, Wayne Bascom, Jeff Foreman, Marilynn Foreman, Jason Foreman, Laura Washington, Jordan McCulloch, Christofer Lewis, Jeff Meurer, Kitty & Tom Nurre.) See more pictures of all six family groups in a photo gallery on the American Legion website.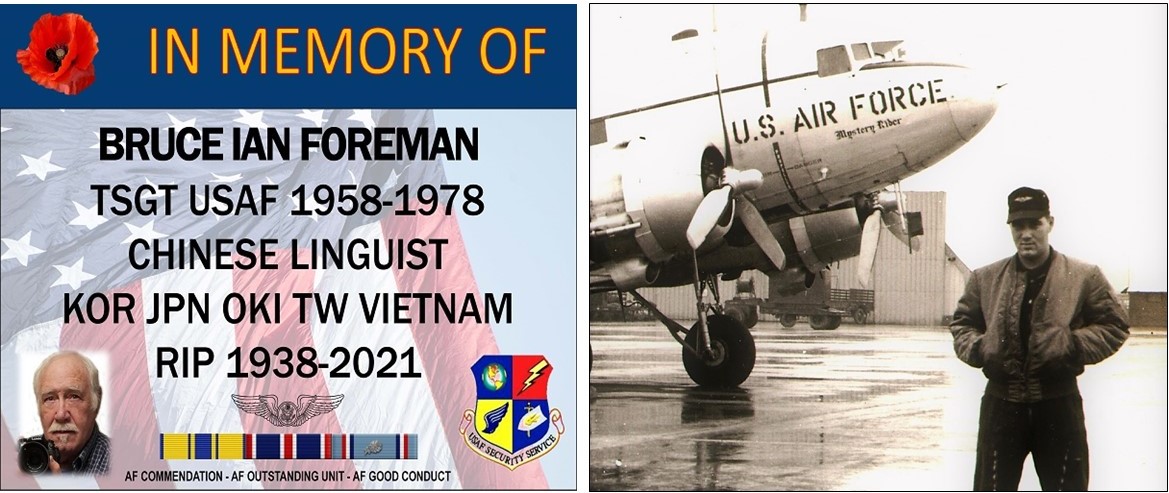 (L) Bruce's IMO sign, showing his USAFSS duty assignments. (R) Bruce beside one of the Rose Bowl C-47s at Osan, Korea, 1960
After retirement from the Air Force, Bruce opened his own photography shop in San Angelo, establishing an outstanding reputation as a portrait and wedding photographer. He also served as a staff photographer at Goodfellow AFB until taking his civilian retirement in 2000.