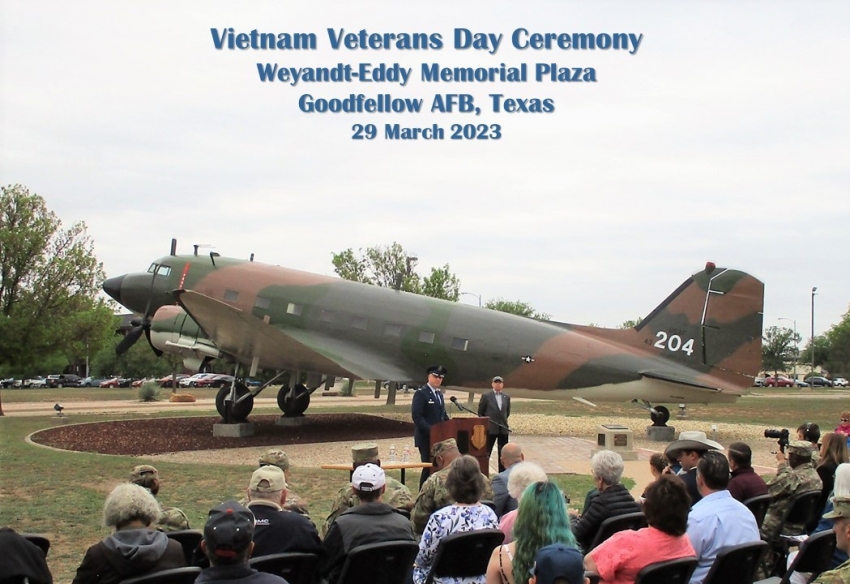 Col. Matthew Reilman, 17th Training Wing Commander, addresses the crowd
The ceremony was well attended, with several vets and Blue Star surviving spouses being honored with pins and certificates. The evening dinner was also quite a hit, with recognition of some Security Service "Elder Pioneers" aged 85 or older. The short-timer Seagram's V.O. bottle was duly uncorked and its contents disposed of in a mass toast. The silent auction of all four EC-47-related models was also successful. Island Enterprises again came through with outstanding hand-carved models.
Check back in a few days for more pix!

Goodfellow senior leadership has agreed to make the Vietnam Veterans Day ceremony an annual event.